SMALL AND MARGINAL SIZED FARMERS AGRICULTURAL PRODUCTIVITY AND DIVERSIFICATION FINANCING PROJECT (SMAP)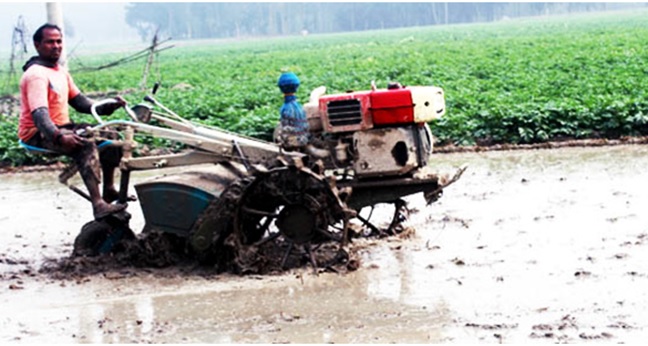 The main objective of the project is to increase the agricultural productivity and diversification of crops of the small and marginal farmers of Bangladesh by extending agricultural loans along with providing technical support services to the farmers. This project is funded & technically supported by Bangladesh Bank-JICA. There are two categories of loan, mid-term and short-term loans and the ceiling of the loan amount is 100,000 taka.  During the period under report Tk. 799,005,000 has been disbursed among 18,203 borrowers and the cumulative disbursement is Tk. 1,104,952,000 among 22,991 borrowers in the agriculture, agro machineries and livestock sector SMAP. Out of which Tk. 729,268,000 was disbursed in the agriculture sector among 14,944 borrowers. Tk.  268,183,000 was disbursed among 7,941 borrowers in livestock and Tk. 7,501,000 was disbursed among 105 borrowers in the agro machinery sector.
18 Districts covered
67 upazillas, 197 unions and 2,559 villages served
75 branches opened
1,930 groups formed
38,678 farmers enrolled
22,991 farmers were provided with loan
Tk. 1,104,952,000 disbursed under SMAP.