Market System Development of Safe Poultry and Poultry Products Value Chain Development Sub Project under

RMTP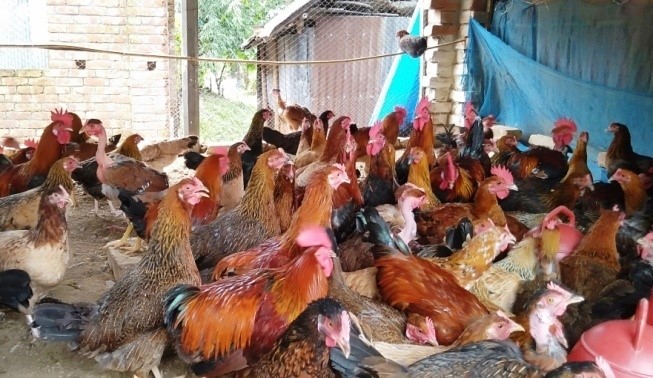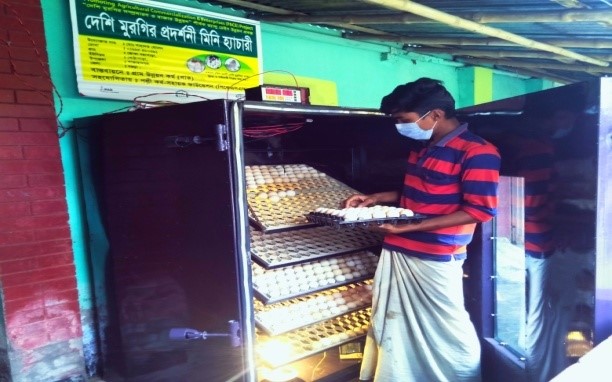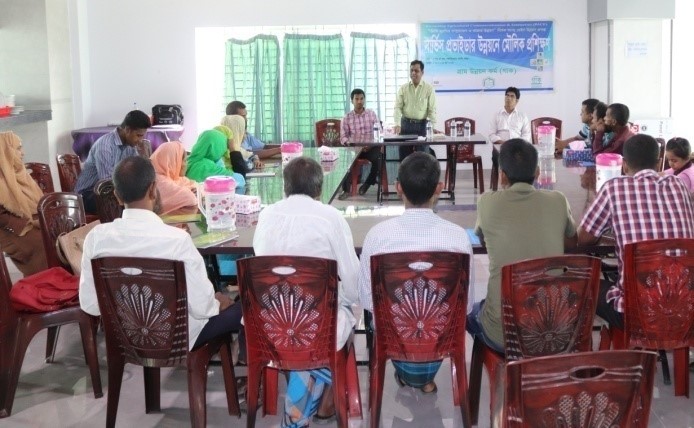 Gram Unnaan Karma (GUK) was awarded this project by Palli Karma-Shayak Foundation (PKSF) in 2018. The project is located in Bgura Sador, Shajahanpur, Kahalo and Nandigram under 22 Union of Bogura district. A total of 19500 beneficiaries and 500 service providers will be under the project. The goal of the project is to uplifting the standard of living of local community people through sustainable native chicken rearing extension and market development.
Objectives of the project:
Ensuring availabilities of Poultry equipment, machineries and services in project area by strengthening supply chain of service providers.
Ensuring production of more eggs and meat through the practice of extension developed Native Chicken rearing management.
Establishing linkage between formal and informal markets in developing the market of consumers product.
Developing business of Entrepreneurs through loan expansion and ensuring business friendly environment.